The Team
Ever growing, always learning, forever ambitious. See careers at Libertine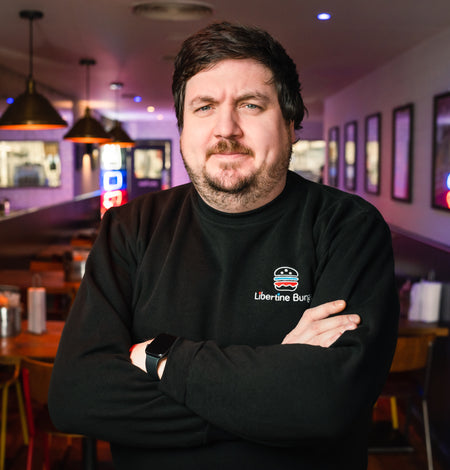 Charles Harris
Founder
Tom Robinson
Senior Operations Manager
Eli Swatton
Business Manager
Kam Sangha
Social Media Manager
Hugo Crozier
Operations Chef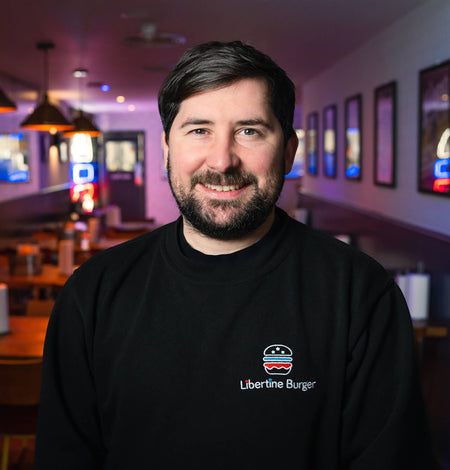 Elliott Ryan
Operations Manager
Life at Libertine Burger
We take burgers seriously, but that doesn't mean we don't have fun.
Growing from a street food truck to having two restaurants
A nationwide delivery service and a truck that travels to some of the biggest events in the UK means we've gone from a tiny team to a much bigger crew. But that doesn't mean we're not a family.
We work hard but we play hard too.
We strive to be the best in the business but we have fun while we're at it, and pride ourselves in laughing together as well as grafting together, supporting each other and working together to make Libertine a place people want to work at as well as eat at.